About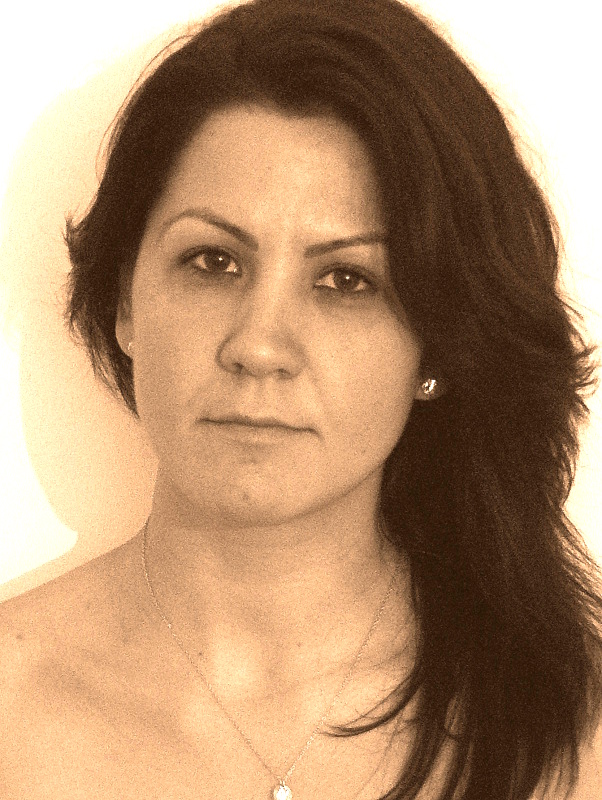 My name is Schmidt Ruth (née Ilonka Ruth), I was born in 1982 in Transylvania (part of Romania), I am an accountant by profession. The colourless world of numbers did not please me so I was always looking for a new challenge. Mostly I lived in Budapest or Szeklerland but I also worked in London. I have tried many things: accountant, salesman, baker, saleswoman, salesman, company manager, assistant to 3 lawyers at the same time... but none of them satisfied my desires, my creativity. Finally, encouraged by an acquaintance who taught painting, I started to paint with acrylic on canvas in my spare time, self-taught.
Soon I realised my skills were inadequate to convey my feelings and perceptions. I then explored further education by attending various drawing and painting classes.
The breakthrough happened in 2017, when I met a wonderful artist, Kalman Gasztonyi and I became his student. He is still coaching me in the mastery of classic oil paintings.
The past few years, I have been evolving my painting skills by completing many study paintings of old masters. I particularly like the work of Rembrandt van Rijn, Piet Mondrian, Salvador Dali, Albert Bierstadt, Karoly Marko, Victor Vasarely….
These names bear witness I enjoy experimenting with different styles and techniques.
In recent years, I had several solo and group exhibitions in different countries. 
If I had to categorize my paintings, I could divide it into two main parts:
  The first strand of my paintings are pop-art and Mondrian-inspired geometric figural paintings.
The second strand of my work are my symbolist paintings, which strike sometimes into surrealism and 'speak the unspeakable'.
They belong to a completely different world, but in these two styles, my 'world' feels complete at the moment
Following this line I try to use my paintings not only to copy the visible world, but to transmit feelings and thoughts, to capture the invisible world like affection, child-like faith, human cooperation, God-to-human relationship, grief, hope, love, loss and pain, and humor. 
These works are based on my own experiences, situations and concepts, and because each of them is a small piece of my soul, these are the closest to my heart, from these, people can get to know beter how I think, feel, see…
"Every artist dips his brush in his own soul, and paints his own nature into his pictures." (Henry Ward Becher)
My Master, Kalman Gasztonyi writes about these paintings:
"Ruth Schmidt draws on the knowledge of the masters of past centuries, using their painting techniques to address the people of the 21st century. Her works, painted with the biggest professional shyness and fantastic precision, provide an aesthetic visual experience that is unmistakably unique to her. The paintings are narratives where the bare experience gets enriched with stories and feelings. Ruth's basic nature is fun, a positive worldview, humor. Unfortunately, humor is having less and less space in contemporary painting, even though it is one of the greatest gifts of our lives. Fortunately, the Creator was generous with this gift to Ruth. The depiction of divine power also appears in her paintings, as her faith is very important to her. Her painting is perhaps best characterized by symbolism, but surrealism also appears occasionally. After all her 'study paintings' we will not find in her work a simple still life, or landscape or classically planned compositions. There is always a 'twist' by Ruth out there that transcends and makes the realistic painting to art. 
Ruth's talent, diligence and purposefulness hold many more and more excellent paintings for us."
Events:
2013 - Romania (Târgu Mures) - Autumn Expo
2013 - Romania (Târgu Mureș) - Autumn Expo
2013 - Romania (Odorheiu Secuiesc) – First solo exhibition
2017 - Hungary (Budapest) - "Development" - solo exhibition
2017 - 2018 - Budapest (Danube Plaza) - nearly 10 months solo exhibition
2017 – Hungary (Budapest) - I was a guest of Antal Marosi on Karc F. 105.9 radio at the "Lodge", where my exhibition "Development" was the main theme.
2017 - Hungary (Budapest) - The Richter Flórián Circus asked me to paint their elephant for their auction (to support an elephant reserve in Malaysia)
2019 – Hungary (Budapest) - The Zsilip Art Center painting competition (professional category) - second place
2019 – Hungary (Budapest) - Zsilip Art Center painting competition, audience vote (professional category) - first place
2020 - under the name "Schmidt Ruth Paintings", an independent showroom was created - permanent exhibition (1064 Budapest, Rózsa str. 80)
2020 - USA (Arizona, Scottsdale)- Camelback Gallery - "Amazing Animals" - group exhibition, online (April)
2020 - Canada (Toronto) - Tall Sequoia Gallery – " Artists of the World", group exhibition, online ( May)
2020 – USA (Newfields, New Hampshire) – Creative Guts Zine- My painting "Wild Horses" appeared in their spring publication (May)
2020 – Hungary (Budapest) - Zsilip Art Center – "Master and his students" – online group exhibition (December)
2021 – USA (New York) – People and Paintings Gallery – "Our Image of God and Our Transcendent World" – group exhibition (February)
2021 – USA (New York) – People and Paintings Gallery – "Vunerable" – group exhibition, online - Popular award (March)
2021- Hungary (Budapest) – Secret Gallery – "With a different eye" – Solo exhibition (November)
2021 – Hungary (Budapest) - I was a guest of Antal Marosi on Karc F. 105.9 radio at the "Lodge", where we talked about my exhibition, "With a different eye" (November)
2022 – Newark (England) – Thoresby Gallery - "Human Gold" – group exhibition (February)
2022 - Budapest- ARTsCAP Contemporary Art Magazine 2022/1/X appearance ("Human Gold" Exhibition)
2022- Hungary (Budapest) -"Simple Garden" (Jancso Art Gallery)- "Spring in the city"- group exhibition (april)
2022 – Romania (Vlahita) – Aron Gabor Cultural Center – "The Great Journey" – solo exhibition (July)
2022 – England (London) – The Truman Brewery – New Artist Fair and exhibition (September)
2023- Hungary (Budapest)- Golden Duck Gallery- "Art For Peace" - Group exhibition (February)
2023 - Budapest- ARTsCAP Contemporary Art Magazine 2023/2/XI - appearance ("Art for Peace" exhibition)
2023- France (Nice) - International Art Expo in Nice - represented by the Spanish  Gaudi Gallery (Madrid) (April)
2023- Hungary (Budapest)- Golden Duck Gallery- First Catalogue presentation and group exhibition (April)
2023- Spain (Madrid)- Gaudi Gallery- "The brushstrokes of freshness"- Group exhibition (April)